Pictures

Page 1

LSRR

The former Leelanau Scenic Railroad

1989-1995

Trackage was leased and sold out from under them.

The engines and cars shown in the following pages were first transported to the T&SBY (old C&O) yards in Traverse City,Mi., then were taken by truck to their new home in Leelanau county. A trip by truck of around 5-6 miles. There no longer exists any trackage from the rail yard to Leelanau county, this was removed by CSX over 2 decades ago. The coaches were sold to a short line railroad in California, the name of which leaves me at the moment. The engines still sit on rails only long enough to accomodate them. The #3 engine, "M≠ Manistee and Northeastern" was one of the firet diesel engines purchased by M&NE back in the late 40's. Both the #3 and #4 engines were purchased by LSRR from CSX, they had C&O logo on them when they arrived here. The #3 made many trips to this area;Traverse City and the Leelanau county area in past years, under both M&NE and C&O ownership. Thus it was repainted the original M&NE colors and given it's original engine number back. Now, it's fate is in question.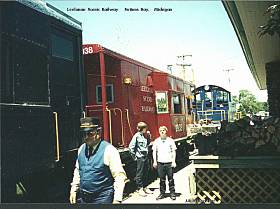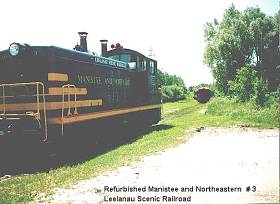 1993_______________________________________1993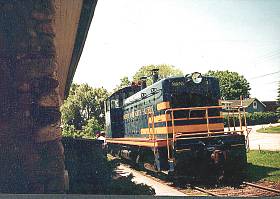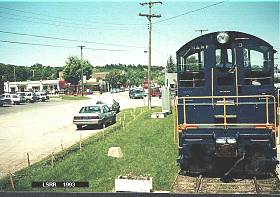 1993_______________________________________1993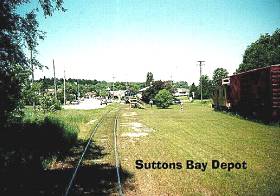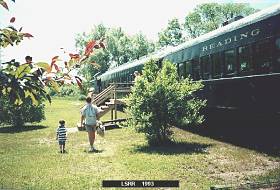 1993_______________________________________1993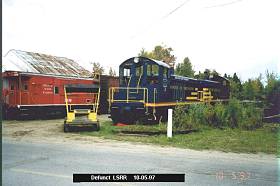 1997_______________________________________1997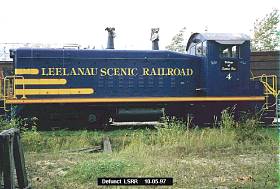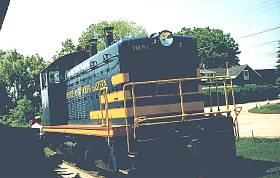 1997_______________________________________1997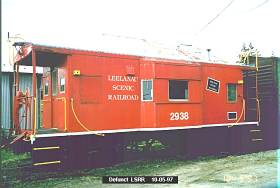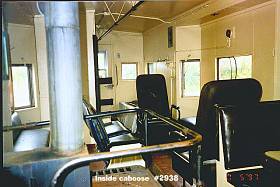 1997_______________________________________1997
---

©MEWDI 1999-2011